We are Central Virginia's first-choice hard money lender
Strategic Funding, LP is a private lender that caters to real estate investors who need no hassle, short-term financing for residential acquisition and rehab projects. We work with you to customize a loan to fit your specific needs. Our underwriting criteria is based primarily on the property being purchased, so you avoid time consuming paperwork and invasive personal information requests required by institutional lenders. We make our own underwriting decisions which allows us to provide you with an answer very quickly.
We primarily lend within the state of Virginia, but do offer loans in nearby states on a case-by-case basis.
We look forward to hearing from you!
We work with you to customize a loan to fit your specific needs.
Our Leadership Team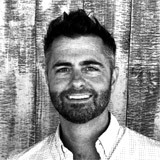 Jason Hinds
Chief Operations Officer
jchinds@strategicfundinglp.com
Jason has been in the real estate industry for over 20 years. He has been involved in many aspects of the industry including new construction, design, commercial and residential development. He has personally flipped over 175 properties and holds multiple rental properties. Jason's responsibilities include property evaluation, borrower communication, and foreclosure management and liquidation.
Jason holds a BS in business management from Liberty University and is a licensed real estate broker.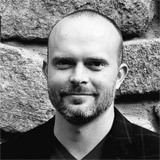 Matthew Turner
Chief Financial Officer
mlturner@strategicfundinglp.com
Matt has over 15 years of real estate experience. As a CPA, he has been involved in numerous real estate entity formations, ongoing operations, and dissolutions. Matt's responsibilities have included acquisitions, foreclosures, investor communications, taxation, and strategic planning.
Matt holds a BS in accounting from Liberty University and is a licensed CPA in the State of Virginia.